In the hands of the Art Consulting is the advice that will bring benefits to the artist, collector, and to himself.
This culture professional is the one who takes the disciplines and activities related to the culture sector and puts them into practice to ensure that his client will make the right decision that will change for the better the future of all involved.
Language: English.
Also available in Português | Español
Art consulting english by fatima.muralha
The course fee (1 sigle payment) includes 24 hour / day access for unlimited time to:
Lessons for each topic covered.
Reports and information about Art Consulting.
Links to articles and websites.
Evaluation (1 final quiz).
Certificate.
What will you learn in the art consulting online course
At the end of this online art consulting course, participants will know the art consulting profession, its objectives and tasks.
Several downloadable documents and links will be available for future professional use.
Target audience
This course is for people who wish to start or deepen their knowledge in art consulting, for their personal or professional development.
It is especially useful for teachers and students, cultural and artistic professionals, cultural communication and art history.
However, it is perfectly adaptable to anyone interested in the subjects.
It has no access requirements.
Certificate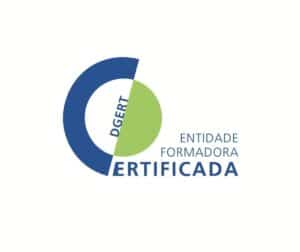 At the end of the course, a training certificate will be issued . Know more.
We are a training entity certified by DGERT – Training Entity Certificate No. 1800/2015 – so the certificate has international validity.
The course price (a single payment) includes all content and certificate. The value is exempt from VAT under paragraph 10 of Article 9 of the CIVA.
Learning
The course is organized in parts or modules in order to facilitate the learning sequence. However, you can freely browse the entire course without any restrictions 24 hours a day, according to your interests and your own work method.
You can consult here the Rules of Operation of Online Courses
Topic 1: An approach to the art of collecting
Topic 2. The artist, the marchants, the art market
Topic 3: Artistic creation, production and relationship with the consultants
Topic 4. Introductory Notions on how to become an Art Consultant
Topic 5: Collections, organization, presentation and reinterpretations
Topic 6. Consultancy and preparation of events
Topic 7.
Work codes and professional ethics of the art consultant profile
Topic 8: Artists in the art market. Positionings
Topic 9. The professional opportunities of the art consultant. 
A

n approach to digital consulting
Topic 10. Reports and information about the international art market