In the online course "Culture, beliefs and life in Ancient Rome " you will learn  how the romans actually lived.
Discover how the Romans lived!
What did they believe?
What did they eat?
How did they have fun?
Where did they live?
How did they dress and comb their hair?
How did Roman society work?
What great personalities marked Ancient Rome?
How was life in Ancient Rome from birth to adult age?
Culture, beliefs and life in Ancient Rome
The Roman people have always fascinated us with the way they expanded, the gift for engineering, the polytheistic beliefs, the fun and the shows with death and the excesses at banquets.
This course intends to focus the study on this society of Classical Antiquity, approaching the culture, beliefs and life in Ancient Rome .
Overview
Language – English
Also available in – Português
Includes 24-hour lifetime access for an unlimited time to:
Lessons for each theme of the program
Evaluation (1 final questionnaire)
Certificate.
Who should take this online course ?
Students and teachers of history and art history.
Artists, historians, art historians, museologists, art curators.
professionals in cultural communication and cultural tourism.
All those who want to know and understand the culture and life in Ancient Rome .
No access requirements.
Certificate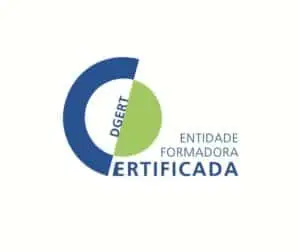 At the end of the course, a training certificate will be issued . Know more.
We are a training entity certified by DGERT – Training Entity Certificate No. 1800/2015 – so the certificate has international validity.
The course price (a single payment) includes all content, assessment and certificate. The value is exempt from VAT under paragraph 10 of Article 9 of the CIVA.
Learning
The course is organized in parts or modules in order to facilitate the learning sequence.
However, you can freely browse the entire course without any restrictions 24 hours a day, according to your interests and your own work method.
You can consult here the Rules of Operation of Online Courses
1 – Culture, Leisure and Excesses
The Circus and the horse chariots races
The Amphitheater and the combats
The Baths
The Banquets
2 –

Beliefs, Gods and Sacrifices
Graeco-Roman paganism
The sacrifices
The temples
The gods (Jupiter, Juno, Neptune, Pluto, Minerva, Mars, Venus, Vulcan, Apollo, Diana, Mercury, Ceres, Bacchus…)
3 – Food and Fashion
The Clothing
The Hairstyle
The Food and the Wine
4 – Personalities who marked Ancient Rome
Caesar Augustus
Caligula
Nero
5 – Important Events in Archaeology
The discovery of the buried cities of Pompeii and Herculaneum
6 – Roman homes
The Insullae
The Villae
7 – Roman Life
The birth

The adoption

Adult age

Sexuality

The slaves

The streets of Rome

Homosexuality

Health and magic

The roman calendar