Overview
Oral History allows us a clearer view of the Past and can fill gaps left by documental records
According to historian Paul Thompson, Oral History was the first kind of History.
Today, for historians it is a discipline of history and uses a specific method of collecting and processing oral sources.
Languages:  English
Also available in: português | español
The course fee includes 24-hour access for an unlimited time to:
Lessons for each theme of the program
Downloadable texts
Explanatory videos
Evaluation (1 final questionnaire)
Certificate.
Learning Objectives- Oral history online course
◌ Distinguishing and recognising Oral History as a methodology of History.
◌ Recognising the importance of Oral History in the preservation of Intangible Heritage.
◌ Identifying and describing the key elements needed to develop an Oral History project.
◌ Knowing how to recognise potential problems related to the implementation of the project (particularly during the interview and processing of the information).
◌ Applying the best practices during a project of Oral History.
◌ Recognising and applying the correct procedures during the interview process.
◌ Identifying key materials and equipment necessary for the interview process.
◌ Identifying methods and recognising the importance of making the data available to the public.
Who should take this Course?
This course is considered appropriate for various publics, from professionals in the fields of History and Heritage, who wish to learn more about the Oral History or who are looking for materials to support its study.
Students of various levels of education or anyone who is curious about the topic and wishes to explore and even develop personal projects within this area.
No access requirements
Certificate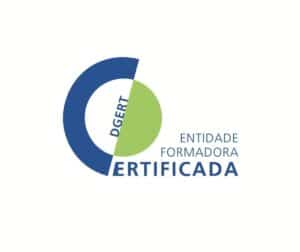 At the end of the course, a training certificate will be issued. Know more.
We are a training entity certified by DGERT – Training Entity Certificate No. 1800/2015 – so the certificate has international validity.
The course price (a single payment) includes all content, assessment and certificate. The value is exempt from VAT under paragraph 10 of Article 9 of the CIVA.
Learning
The course is organized in parts or modules in order to facilitate the learning sequence. However, you can freely browse the entire course without any restrictions 24 hours a day, according to your interests and your own work method.
You can consult here the Rules of Operation of Online Courses
a. The process of recording memories
b. Is everything we collect Oral History?
a. Choosing a project
b. Research and mapping the field of action
Who to interview and how to approach the public
Where to go
Organising information and support documentation
a. The How
b. Which equipment to use
c. How to process the information
a. Archiving data: key considerations
b. Sharing stories
Overall course evaluation – 4,6
(scale 1 a 5)
What students say about the course
Critical analysis and opportunities for improvement
The comments of the participants did not indicate opportunities for improvement.