Overview
In the  preventive conservation  course you will learn about the concepts and methods of preventive conservation, how we can protect our heritage and prevent its destruction.
Language – English
Also available in: português | español
The course fee includes 24-hour access for an unlimited time to:
Lessons for each theme of the program
Downloadable texts
Explanatory videos
Evaluation (1 final questionnaire)
Certificate.
"Better save than sorry…"
How we can protect our heritage and prevent its destruction.
Learning Objectives – Preventive conservation online course
At the end of this course, the participants will be able to apply methods of preventive conservation. In order to protect our heritage and prevent its destruction:
The main notions of preventive conservation internationally accepted
The methods that must be used before a variety of situations.
The effects of the agents of deterioration on the various materials
Methodology for risk assessment
Who takes this Course?
This course is intended for professionals who are engaged in activities related to Museography, Conservation and Restoration, Tourism professionals and all interested in the subject.
No access requirements
Certificate
At the end of the course, a training certificate will be issued .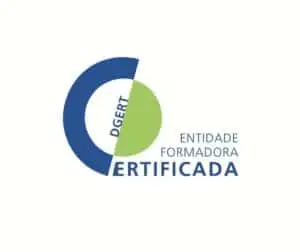 We are a training entity certified by DGERT – Training Entity Certificate No. 1800/2015 – so the certificate has international validity. Know more.
The course price (a single payment) includes all content, assessment and certificate. The value is exempt from VAT under paragraph 10 of Article 9 of the CIVA.
Learning
The course is organized in parts or modules in order to facilitate the learning sequence. However, you can freely browse the entire course without any restrictions 24 hours a day, according to your interests and your own work method.
You can consult here the Rules of Operation of Online Courses
1.1. Preventive conservation
General notions
Basic principals
Institutions
1.2. Preventive conservation plan: what to do and how to implement it?
1.3. Contingency plan
What is preventive conservation
Advantages of a preventive conservation plan
How to implement an intervention plan: methods and tools
Risk assessment methodology
Risk assessment tools
Practical example of risk assessment
Universal agents
Specific agents

Physical agents
Chemical agents
Biological agents
Maintenance
Exposure methods
Transport and handling
Overall course evaluation 
–
4,4
What students say about the course
Critical analysis and improvement opportunities:
The participants' satisfaction is generally very good, having been mentioned by a large part the added value for professional activities.
Some comments mentioned that the platform's navigability could be made easier. The platform has been modernized in order to provide greater comfort and ease to users.
It should also be noted that the course was revised due to the pandemic situation. Several new contents and links were inserted with different recommendations and debates related to the pandemic situation.