Teaching art history – for kids… and adults who like to have fun
In this online course you will learn how to teach art history to children through simple and appealing explanations.
You will find 28 suggestions for activities that you can develop at school, at the museum, at the educational center and, of course, in the family!
Teaching Art history for kids can be fun!
Explore the great moments and artists that mark the history of art from Prehistory to Modern Art.
Using the creativity and imagination of the little artists.
The proposed teaching art history activities for kids can be adapted to various age groups and lead children to "learn by doing".
And the course – Teaching Art History for kids – contains a children's certificate template that you can assign for each activity.
You can see the template:
children's certificate template
Language: English.
Also available in Português  | Español.
And how we will live this adventure teaching art history for kids.
In 10 modules that address remarkable moments / artists / concepts of art history.
Each one contains:
lessons with simple, fun explanation and lots of images.
suggested activities and downloadable Pdf support materials.
a tab dedicated to educators to deepen the themes.
There are no time or access limitations.
The course price includes 24-hours/7 unlimited lifetime access to the mentioned resources and certificate.
Who should take this online course – Teaching Art History for kids
teachers

informal educators

educational services

and for the whole family
It has no access requirements.
Certificate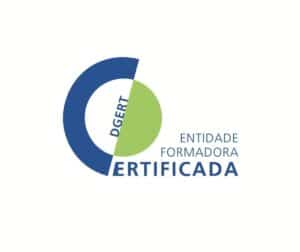 At the end of the course – Teaching Art History for kids – a training certificate will be issued . Know more.
We are a training entity certified by DGERT – Training Entity Certificate No. 1800/2015 – so the certificate has international validity.
The course price (a single payment) includes all content, assessment and certificate. The value is exempt from VAT under paragraph 10 of Article 9 of the CIVA.
Learning
The course is organized in parts or modules in order to facilitate the learning sequence.
However, you can freely browse the entire course without any restrictions 24 hours a day, according to your interests and your own work method.
You can consult here the Rules of Operation of Online Courses
Course structure
Teaching Art History for kids
PART  1 – How it all began!
Rock Art.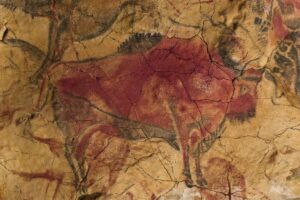 The Mural Painting.
PART 2 –
The Egyptians.
Painting with strict rules.
The Archaeology.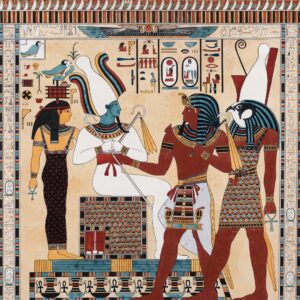 PART 3 –
How artists love Greek myths.
The Art in Ancient Greece.
What about the Greek Myths?
PART 04 – 
Art and catechesis in the Middle Ages
Art as catechesis – the churches and cathedrals.
The illuminated manuscripts.
PART 5 –
The Great Masters of the Renaissance
Leonardo da Vinci.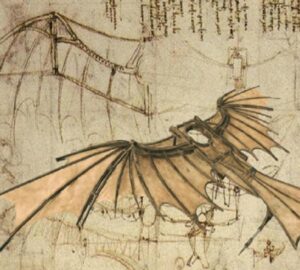 Raphael Sanzio.
Michelangelo.
PART 6 – 
What are Still Lifes?
Let's learn from the Baroque artists.
PART 7 – 
The joy of daily life with Flemish masters
Flemish painting and the scenes of everyday life.
What is Gender Painting.
PART 8 –
The portraits 
(Long before selfies )
What is a portrait? And a self-portrait?
Famous portraits in art history.
PART 9 – 
Nature and landscapes
What is landscape painting?
PART 10 – 
And it all changed… with Modern Art
Claude Monet.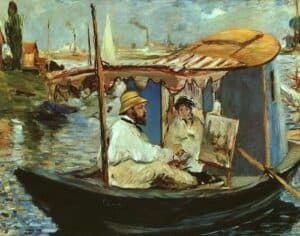 Vincent van Gogh.
Henri Rousseau.
Pablo Picasso.
Salvador Dalí.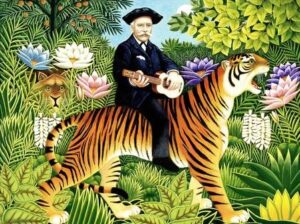 Piet Mondrian.
Gustav Klimt.
Frida Kahlo.
Jacob Lawrence.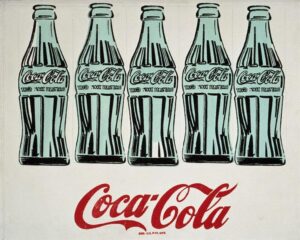 Andy Warhol.
How do the online courses work?
Access 24 hours a day for unlimited time
It means that, as soon as you receive your confirmation code, you can enter all the course content at any time you want, for as long as you want and without a deadline.
Even after taking the assessment and receiving the certificate, you can continue to consult as many times as you need.
All your courses will be available from Citaliarestauro.com website.
Your account in Citaliarestauro.com
You will have a personal area in our site to which you will have exclusive access.
With direct access to all your courses, certificates or e-books.
Estimated duration
It means the number of hours that we estimate to be necessary to understand the contents and successfully carry out the knowledge assessment.
These are the hours that will appear on the training certificate.
But it is not a limit or an imposition. You can enter your course as many times as you want and for as long as you want.
Access from any device
Our website, online courses and e-books are optimized for easy navigation and consulting from any desktop computer, tablet or mobile phone.
Whatever the device or operating system used, navigation and content, whether text, images, videos or others, are adapted to make your experience pleasant and functional.
Includes assessment and certificate
It means that they are already included in the course price.
You will never be asked for other payments or subscriptions to receive your certificate.
Assessment
It takes place on the platform itself and has no date or time. You can do it only when you feel your learning is complete.
Certified training institute
It means that we are a training entity certified by DGERT (Ministry of Labor, Solidarity and Social Security of Portugal) – Training entity certificate nº 1800/2015.
What means:
that training certificates are valid for all legal and skills qualification purposes
that certificates are valid internationally as they respect the European Union certification rules
that strict rules and principles are respected in pedagogical and organizational terms
that all legal, fiscal and payment regulations are respected