Joseph Niépce takes the first photo ever taken
The history of photography begins in the 1820s, when French physicist Joseph Nicéphore Niépce created the first positive proofs, using bitumen from Judea on a metal plate. That's the first photo even taken .
By Yolanda Silva, author of the online course Conservation of photography.
How did JosephNiepce make the first photo ever taken

Niépce prepared the solution as a kind of varnish and the compound becomes white and insoluble as soon as it is exposed to light.
Thus, after exposing the metal plate, it was only necessary to dissolve the parts that had not been exposed, or whose exposure was minimal, forming a game of contrasts.
It is the first time that a stable image has been obtained.
It is certain that the action of the sun on chemical compounds was known for several centuries. In fact, Niépce's legacy is not derived from new discoveries or scientific foundations, but from a systematic and concomitant insistence on the search for a faster and more economical process of producing illustrations.
From the first photo ever taken by Niépce, the technical processes linked to photography have not stopped evolving.
Discoveries and innovations followed. Until the process that will democratize photography by making it accessible to the general public: the creation of plastic film on a roll, by George Eastman, founder of Kodak.
Some notes on this evolution
From the first photo ever taken until today, the evolution of photography has accelerated. Let's just mention some of the most important names in the history of photographic technique.
Louis Daguerre: worked together with Niepce in the development of the concept, but ended up being the only one to benefit from the discovery because Niepce died in the meantime.
He invented the daguerreotypes that were fragile and therefore had to be packed in small boxes, but they had a lot of definition because the base was a plate; however they were negative images that did not allow reproductions.
Fox Talbot: tried to patent his photographic process.
He used a paper support instead of a plate which means that when the paper became translucent it served as a negative from which it was easy to make reproductions, however the paper did not give the same sharpness to the portraits that the plate, to these images he called calotypes.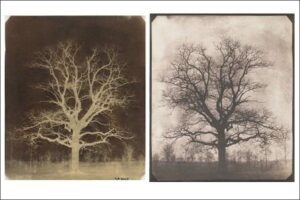 George Eastman: he democratized photography, his method is based on a cellulose negative bathed in an emulsion with suspended silver salts.
From here they could receive the films from customers in their stores, develop them and deliver them, he is the founder of Kodak.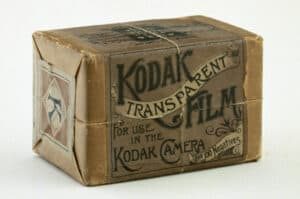 Apart from being an image, a photograph is a palpable object, which occupies a place in space and requires specific attention, through its physical and chemical composition and the weaknesses that this may entail. 
In the Conservation of photography online course you will learn how to develop and maintain a preservation program for the photographic collections.