Want to learn art history from 32 curiosities and unusual facts?
Learn art history online and get to know the great artists, the works, the controversies and the rivalries that mark history and art in 32 lessons.
From these 32 curiosities of history and art, you will learn art history from the most outstanding facts, characters, and works of art, as well as hints to go deeper into the topics.
Learn art history online
Language – English
Also available in – Português
Want to captivate your audience?

Captivate your audience with unusual facts and curiosities from History and Art.
Do you want to communicate in an attractive way?
Build communication paths from little known facts and curiosities of History and Art that will be the starting point for deepening the themes you want to develop.
If you are:

Teacher.
Informal educator.
Tour guide.
Cultural mediator.
Communication technician.
Student.
Or simply enjoys to learn Art History .
Objectives
At the end of this online course Learn art history from curiosities, participants will learn about art history and art curiosities involving its artists and works.
You will learn Art History from the Ancient Age to the contemporary age from aspects that are usually unknown.
You will get research and study tips for those interested in topics related to the history of art.
The online course will provide ideas to teachers, cultural tour operators, cultural agents or other professionals on ways of teaching/communicating that appeal to curiosity.
This art history online course provides a dynamic and appealing learning experience for those who are interested in art history.
Who should take this online course
This course is intended for people who wish to deepen their knowledge in the History of Art for personal development, or at the professional level to capture the attention of students through curiosity.
It is aimed at anyone who wants to discover unusual facts and curiosities of history and art.
There are no access requirements.
The value of the online course Learn Art History from 32 curiosities and unusual facts includes:
24-hour / day access for unlimited time to:
Lessons for each theme in the program.
Links to articles, videos and websites.
Evaluation (1 final quiz).
Certificate.
Certificate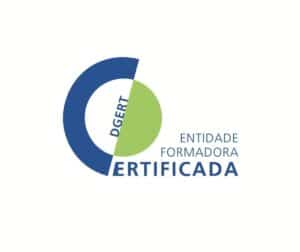 At the end of the course, a training certificate will be issued . Know more.
We are a training entity certified by DGERT – Training Entity Certificate No. 1800/2015 – so the certificate has international validity.
The course price (a single payment) includes all content, assessment and certificate. The value is exempt from VAT under paragraph 10 of Article 9 of the CIVA.
Learning
The online course Learn Art History from 32 Curiosities  is organized in parts or modules in order to facilitate the learning sequence.
However, you can freely browse the entire course without any restrictions 24 hours a day, according to your interests and your own work method.
You can consult here the Rules of Operation of Online Courses.
Course structure – Learn Art History from 32 curiosities and unusual facts
Lesson 1
Damnatio Memoriae – is it possible to erase history?
Lesson 2
Venationes – thousands of wild animals lost their lives in the Coliseum.
Lesson 3
The Basilica that became a Mosque.
Lesson 4
Acqua alta – is it possible to save Venice?
Lesson 5
The flying censer.
Lesson 6
The Chapel that looks like a piece of jewelry.
Lesson 7
Jan van Eyck's great invention.
Lesson 8
The Saint who chose his burial place.
Lesson 9
Leonardo da Vinci´s booknotes.
Lesson 10
The many architects of the Dome of St. Peter's Basilica.
Lesson 11
"Don't touch the relics!" – a king who wanted to be eternal and one of the greatest businesses in history.
Lesson 12
Dissections on behalf of art.
Lesson 13
Michelangelo's disenchantment with the Sistine Chapel.
Lesson 14
What is the great innovation of the Mona Lisa?
Lesson 15
Benvenuto Cellini – the "outlaw".
Lesson 16
Rembrandt – from fame to bankruptcy.
Lesson 17
Bernini X Borromini – one of the great rivalries in architecture.
Lesson 18
Jacques Louis David – the "ferocious terrorist".
Lesson 19
The Giant Heart of Canova.
Lesson 20
The illness that changed the course of art.
Lesson 21
The dedicated architect who was not invited.
Lesson 22
The Inquisition's Censorship – and its reflections in art.
Lesson 23
Claude Monet – an eye problem and some of the most fascinating works of art.
Lesson 24
The Salon – and the big chance for fame.
Lesson 25
The great risks that Gustave Eiffel took.
Lesson 26
The risky choice of Kandinsky.
Lesson 27
The artist who knew how to use marketing like no one else.
Lesson 28
The architect with a cursed destiny.
Lesson 29
What is the origin of the Louvre Museum's collection?
Lesson 30
Paris – the city of disagreement.
Lesson 31
Bold and polemic works that marked the history of art.
Lesson 32
What gives value to the works of art?