In this course you will learn to know about Post Impressionist art , its origin and principles.
You will also learn to interpret post-impressionist works.
Among the various Post-Impressionist artists that will be analyzed, the works of Seurat, Van Gogh, Gauguin, Cézanne, Rousseau will be highlighted.
Five artists who changed the rules of painting and, each in a different way, paved the way for the artistic avant-garde movements that followed.
In this online course you will:
Understand the context of the emergence of Post-Impressionism .
Recognize the importance of Post Impressionist Art in the History of Contemporary Art.
Identify and distinguish the different styles and main artists.
Identify artistic and literary influences and motivations.
Learn how to analyze some of the most important art works of Post Impressionism .
Understanding Surrealist Art – Overview
Language – English
Also available in – Português
Includes 24-hour lifetime access for an unlimited time and certificate.
Who should take this online course ?
Students and teachers of art and art history.
Artists, art historians, museologists, art curators and professionals in cultural communication and cultural tourism.
All those who want to know and understand post impressionist art .
No access requirements.
Certificate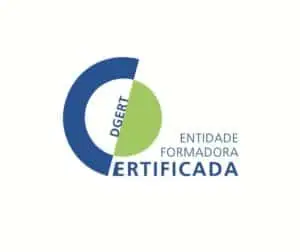 At the end of the course, a training certificate will be issued . Know more.
We are a training entity certified by DGERT – Training Entity Certificate No. 1800/2015 – so the certificate has international validity.
The course price (a single payment) includes all content and certificate. The value is exempt from VAT under paragraph 10 of Article 9 of the CIVA.
Learning
The course is organized in parts or modules in order to facilitate the learning sequence. However, you can freely browse the entire course without any restrictions 24 hours a day, according to your interests and your own work method.
You can consult here the Rules of Operation of Online Courses
1 – Post Impressionist Art : Context – the beginning
1.1. Historical context
1.2. How post-impressionism emerged
2. The Post- Impressionist aesthetics
2.1. Main ideas of Post-Impressionism
2.1. Main artists: synopsis
3. Concepts and styles
Seurat
Van gogh
Gauguin
Cézanne
Rousseau
4 – Analysis of relevant works of post-impressionist art
Rousseau – The sleeping gypsy
Cézanne: Houses in Provence (L'Estaque)
Gauguin – Christ On the Mount of Olives (selfportrait)
Van Gogh – Wheat field with crows
Seurat: The Eiffel Tower