Get to know the history of art and the most relevant artists and their masterpieces.
From unusual or lesser known curiosities and facts, this online course builds a path that takes the participant to know the history of art in some of its most striking aspects.
From Antiquity to the Contemporary Era.
Curiosities about the history of art – Overview
Language – English
Also available in – Português and Español
Includes 24-hour lifetime access for an unlimited time to:
Lessons for each theme of the program
Presentations and videos
Links to deeper understanding of the themes
Evaluation (1 final questionnaire)
Certificate.
Learning objectives
To introduce the history of art from the Ancient Age to the Contemporary Age from aspects that are normally unknown.
To provide avenues of research and study for those interested in subjects related to art history.
To give ideas to teachers, cultural tourism technicians, cultural agents or other professionals about ways of teaching and communicating the history of art through curiosities.
To provide a dynamic and engaging learning experience for those interested in art history.
Who should take this online course ?
Students and teachers of art and art history.
Art historians, museologists, art curators and professionals in cultural communication and cultural tourism.
All those who want to know more about the history of art .
No access requirements.
Certificate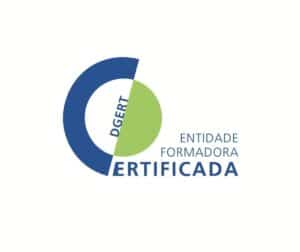 At the end of the course, a training certificate will be issued . Know more.
We are a training entity certified by DGERT – Training Entity Certificate No. 1800/2015 – so the certificate has international validity.
The course price (a single payment) includes all content, assessment and certificate. The value is exempt from VAT under paragraph 10 of Article 9 of the CIVA.
Learning
The course is organized in parts or modules in order to facilitate the learning sequence. However, you can freely browse the entire course without any restrictions 24 hours a day, according to your interests and your own work method.
You can consult here the Rules of Operation of Online Courses
Part 1 – Ancient Ages
1.1 Why there are paintings and statues in Egyptian tombs
1.2 The discovery of Tutankhamun's tomb
1.3 How the Egyptian temples were saved
1.4 The sphinx who made a promise
1.5 The optical illusion in the temples
1.6 The reunification of the Parthenon
1.7 The disappeared Roman cities
1.8 The Colosseum and the games
Part 2 – Middle Ages
2.1. The inclination of Pisa Cathedral's bell tower
2.2. The Chimerae of Notre Dame Cathedral
2.3. The heritage saved by literature
Part 3 – Modern Ages
3.1. Leonardo da Vinci x Miguel Ângelo
3.2. A Special Air Corridor
3.3. The Last Supper, by Leonardo da Vinci (1495-1498)
3.4. One of the greatest patrons in the history of art
3.5. The only artwork signed by Michelangelo
3.6. Great achievements require brilliant minds and give rise to intrigue
3.7. How Michelangelo was criticized
3.8. Palace of Versailles residence of discipline and opportunism
3.9. The greatest proof of love in the world
3.10. Caravaggio, the "protégé"
Part 4 – Contemporary age
4.1. What saved the Eiffel Tower
4.2. Gaudí the eccentric
4.3. Ludwig II the Mad King
4.4. The Sagrada Familia and its legacy
4.5. The Guggenheim's Unexpected Success
4.6. Van Gogh and the wasted talent
4.7. The creation of abstract art by Kandinsky
4.8. The power of Picasso