Overview
This course aims to lay the foundation for the art analysis , focusing more directly on painting, but also exploring the art analysis of sculpture and architecture.
Language: English
Also available in: português | español
The course fee includes 24-hour access for an unlimited time to:
Lessons for each theme of the program
Downloadable texts
Explanatory videos
Evaluation (1 final questionnaire)
Certificate.
« Art is in the artwork. But what and how is the artwork? »
Martin Heidegger
Learning Objectives – Art analysis online course
Distinguishing concepts of interpretation and description when reading a work of art.
◌ Identifying and describing characters and scenarios in an objective and clear way.
◌ Distinguishing objective reading of subjective reading.
◌ Identifying and recognising the importance of literary and graphic sources for the interpretation of works of art anda art analysis .
◌ Identifying the necessary elements for the description and interpretation of a work of art, according to its nature (painting, sculpture or architecture).
Who takes this Course?
The course is addressed to students and professionals of the world of the arts, critics, historians and art historians, conservationists and restorers and all those interested in exploring the topic.
No access requirements
Certificate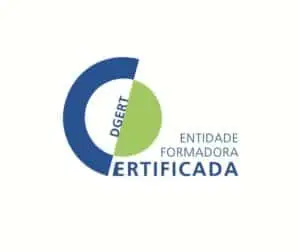 At the end of the course, a training certificate will be issued .
We are a training entity certified by DGERT – Training Entity Certificate No. 1800/2015 – so the certificate has international validity.
The course price (a single payment) includes all content, assessment and certificate. The value is exempt from VAT under paragraph 10 of Article 9 of the CIVA.
Learning
The course Art analysis is organized in parts or modules in order to facilitate the learning sequence. However, you can freely browse the entire course without any restrictions 24 hours a day, according to your interests and your own work method.
You can consult here the Rules of Operation of Online Courses
a)      Reading / Interpreting
b)      Writing about Art: concepts of visual rhetoric and visual literacy
Elements of formal analysis
1. Identification;
2. Technical data;
3. Thematic;
4. Function;
5. Structure (basic and essential considerations);
6. Composition
Contents: iconography and symbolism
Thematic categories in painting
Practical analysis of a painting (Mrs. Richard Brinsley Sheridan, by Thomas Gainsborough)
Elements of formal analysis
1. Identification;
2. Technical and structural data;
3. Thematic;
4. Function;
5. Composition.
Types of sculpture
Practical analysis of a sculpture (Funerary lion (unknown author; c. 350 BC).
Elements of formal analysis
1. Identification;
2. Construction function or purpose;
3. Structure;
4. Relationship between function and structure;
5. Relationship between the history and geography of the construction site and architectural forms.
Practical analysis of an architectural work (Central Tejo, Lisbon)
Overall course evaluation – 4,6
(scale de 1 a 5)
What students say about the course
Critical analysis and opportunities for improvement
Although the results obtained are very good, some opportunities for improvement were detected from the comments.
Suggestions for improvement regarding the edition are presented. The platform has been modernized in order to provide greater ease and comfort in learning.