A complete guide to the 5 most iconic monuments of antique architecture with the online course "Treasures of architecture".
An unforgettable journey through the antique architecture :
Pyramid of Giza.
Temple of Amon.
Parthenon.
Colosseum.
Hagia Sophia.
Learning Objectives
At the end of this course about the antique architecture , participants will be able to recognise architectural styles, as well as the history, culture and art of the best architectural and touristic examples in the world, within each style analysed.
Following a chronological order, the course will begin with the historical, artistic and cultural explanation of the base style of construction, followed by the analysis of the monument, its history and architect.
This way the participant will be provided with the necessary contents to understand the antique architecture buildings as well as its architectural surroundings.

Who takes this Course?
This course about antique architecture is intended for those who wish to begin to build a basis of knowledge concerning architecture and tourism or deepen their interests (professionals who are engaged in activities related to History and Art History, Museography, Conservation and Restoration, Tourism professionals.
The course is for all interested in the great monuments od antiquity .
No access requirements
Certificate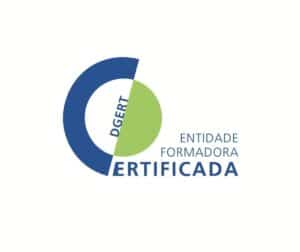 At the end of the course, a training certificate will be issued. Know more.
We are a training entity certified by DGERT – Training Entity Certificate No. 1800/2015 – so the certificate has international validity.
In this course you will learn:
Module 0 – Architectural Panorama
Module 1 -The Great Pyramid of Giza
1.1 The architecture of the Pharaohs
1.1.1 The importance of River Nile
1.1.2 Evolution of the funerary construction
1.1.3 The craftsmen
1.2 The Great Pyramid of Giza – Giza
1.2.1 Location
1.2.2 Function
1.2.3 Mysteries
1.2.4 Workforce
1.2.5 Interiors
1.2.6 The Sphinx
Module 2 -The Temple of Amun
2.1 Egyptian temples
2.1.1 Plan
2.1.2 Decoration
2.2 The Temple of Amon – Karnak
2.1.1 History
2.1.2 Plan
2.1.3 Religious centre of the Empire
Module 3 – The Parthenon
3.1 Greek architecture
3.1.1 The Gods
3.2 The Parthenon – Athens
3.2.1 History
3.2.2 Plan
3.2.3 Entasis
3.2.4 Decoration
3.2.5 Functions
Module 4 – The Colosseum
4.1 The architecture of the Great Roman Empire
4.1.1 Influences
4.1.2 Objective
4.2 The Colosseum – Rome
4.2.1 History
4.2.2 Plan
4.2.3 Function
4.2.4 Organization
4.2.5 Cages
Module 5 – Hagia Sophia Basilica
5.1 Byzantine architecture
5.1.1 The division of the Roman Empire
5.1.2 Christianity
5.1.3 Golden mosaics
5.2 The Hagia Sofia – Istanbul
5.2.1 History
5.2.2 Interiors
You may also be interested