Overview
Gothic architecture is one of the most widely-recognized architectural styles in the world. Beginning in France around 1140 CE and spreading throughout Europe over the next four centuries, it's practically synonymous with the European Middle Ages.
Gothic is closely associated with churches, like Notre Dame in Paris, Canterbury Cathedral in England, and Cologne Cathedral in Germany. In fact, nearly all the great medieval cathedrals were built in the Gothic style, and it's still common for churches all over the world even today. The word "Gothic" often calls to mind steep spires, soaring vaults, beautiful stained glass, and mysterious gargoyles.
The course fee includes 24-hour access for an unlimited time to:
Lessons for each theme of the program
Glossary
Links to virtual tours
Evaluation (1 final questionnaire)
Certificate.
Learning objectives – Gothic architecture online course
In this course, we will explore Gothic architecture and its context. We'll discover the style's key features and components, how they developed, and how they work to keep buildings standing. We'll learn how the architecture fit into medieval religion and culture, and we'll identify the Gothic church's many meanings. We'll also find out how Gothic spread from France and England to the rest of Europe, how Gothic was revived in the 19th century, and what has happened to Gothic buildings since they were created.
Who takes this Course? 
This course for all those who have interest on history and art history.
No access requirements
Certificate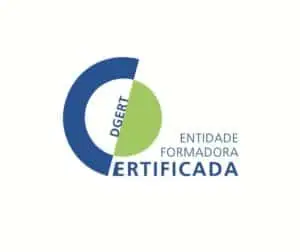 At the end of the course, a training certificate will be issued . Know more.
We are a training entity certified by DGERT – Training Entity Certificate No. 1800/2015 – so the certificate has international validity.
The course price (a single payment) includes all content, assessment and certificate. The value is exempt from VAT under paragraph 10 of Article 9 of the CIVA.
Learning
The course is organized in parts or modules in order to facilitate the learning sequence. However, you can freely browse the entire course without any restrictions 24 hours a day, according to your interests and your own work method.
You can consult here the Rules of Operation of Online Courses
In this topic we will know
How Gothic Began
The Basilica

What a basilica is and how it came about.

The basic ground plan of a basilica.
In this topic we will know
Characteristics of Gothic
How Gothic Buildings Stand Up
In this topic we will know
Some of the Ideas Behind Gothic Churches
Gothic in England

Key Features of English Gothic
Fancy Vaulting
Phases of English Gothic

Gothic in Northern Europe
Gothic in Southern Europe
Gothic Secular Buildings
The End of Gothic
Gothic Revival
What happened to Gothic structures over time?
Overall course evaluation – 5
(scale 1 – 5)
What students say about the course
No comments yet.