Get ready to meet the magical world of the artist Mary Blair a lovely woman illustrator who has excelled at her profession.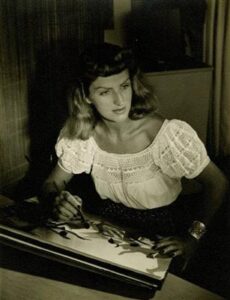 Women are not always much remembered in art history books but you probably know that by now. However, for some time now we can notice not only the interest in female artistic production but also the rediscoveries of artists whose work is not always so well remembered.
Mary Blair
You surely know the story of the young lady who loses a crystal slipper when fleeing a ball and thanks to that she becomes a princess, doesn't she? Cinderella's fable is known to everyone, especially thanks to Walt Disney Studios.
For the art conception of animation, which debuted in the 1950s, one woman was fundamental: Mary Blair, always remembered as one of Disney's favorite illustrators.
Mary Blair life
Mary was born in Oklahoma in 1911 and in addition to Cinderella, she produced the art concept for other animations such as Alice in Wonderland and Peter Pan.
In an industry dominated by men, Mary stood out for her beautiful illustrations and her own charming beauty (she looked like the Hollywood actresses of the time!).
Prior to joining Walt Disney Studios, Mary had worked with other prestigious companies such as the California Watercolor Society, as well as had been producing ad art for companies such as Johnson & Johnson.
She was married to the artist Lee Blair and the pair also worked together. She died at age 67, a victim of a cerebral aneurysm.
Today most of her work belongs to the Disney collection where she worked most of the time.
Nothing better than the presentation of Mary Blair's official website to define the magic and fascination of her illustrations.
A Short Biography by John Canemaker

"I'm Just Wild About Mary Blair"

I have long admired the distinctive, dazzling artworks of Mary Blair (1911 – 1978).

Her vibrant colors and stylized designs pervade Disney animated films from 1943 to 1953 (such as THE THREE CABALLEROS, CINDERELLA, ALICE IN WONDERLAND AND PETER PAN). A prolific artist, during the 1950's and 60's she brought eye-appealing flair to children's books (I CAN FLY), advertisements, theatrical set designs, and large-scale theme park murals and attractions (such as Disneyland's IT'S A SMALL WORLD).

Mary Robinson Blair trained at the Chouinard Art Institute of Los Angeles during the Depression, and, with her husband Lee, was a member of the important California regionalist school of watercolor of the 1930s. Beneath her deceptively simple style, lies enormous visual sophistication and craftsmanship in everything from color choices to composition.

Though much of her art veers away from naturalism toward abstraction, she was one of Walt Disney's favorite artists; he personally responded to her use of color, naïve graphics, and the storytelling aspect in her pictures, especially the underlying emotions palpable in much of her art.

It would be difficult for anyone not to enjoy the witty, utterly charming art of Mary Blair, a dazzling and prolific sorceress of color and form. She saw the world in a fresh, new way and brought a special childlike beauty and gaiety to the works of print, theme parks and movies.

I feel great pleasure merely gazing at a work by Mary Blair. It's as delicious as feasting on rainbows.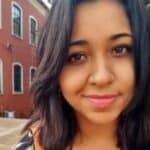 Rute Ferreira
I am an art teacher with a background in theater, art history and museology. I'm also specialized in Distance Education and I work in basic education. I write regularly on the Citaliarestauro.com blog and the Dailyartmagazine.com. I firmly believe that the history of art is the true history of humanity.