Let's find out ways to enjoy free times (outside of social networks).
Rute Ferreira gives us 5 tips inspired by art.
You can also read this post: Português | Español
---
I love tips inspired by art history. You may want to see how to take care of your hair, how to break up, or how to be happy according to great paintings. Art deals with life all the time, and the wisdom that comes from paintings should not be ignored. But let's get down to business. Let's go to our five ways to enjoy the free times inspired by art history!
---
free times tip nº 1 | a Family Trip
During his graduation at the Cracow Academy of Fine Arts, he traveled frequently to Paris, where he met and studied with Fernand Léger. In these two paintings, Selsky emphasizes the tranquillity of travelling with family – blue sky, beach, children playing, contemplative adults… And then, how about packing your bags and heading to the nearest beach (or mountains if you prefer)?
free times tip nº 2 | be with friends
At this moment, not in such a relaxed and close way as that portrayed by Renoir in the bustling Paris of the late 19th century. But still being with friends is one of the best ways to spend your free time.
Pierre-Auguste Renoir (1841-1919). Luncheon of the Boating Party is one of his most famous works. It depicts a lunch among friends on a holiday, on the banks of the River Seine. Most of the people represented in the painting were Renoir's friends and the girl with the dog in her hands, Alice, later would be his wife.
Renoir apparently enjoyed socializing or at least liked to paint it. Another of his well-known pictures is Dance at Moulin de la Galette, which also portrays a lively meeting, free times on a Sunday afternoon.
---
Learn more about Renoir and his work in this article.
---
free times tip nº 3 | read
Almeida Júnior. He was an incredible Brazilian painter, for whom I am passionate, who dealt with themes such as daily life and common people with their small tasks at a time when historical painting was at its peak. Despite this, Almeida Júnior was extremely respected and became one of the most crucial members of the Academy of Fine Arts of Brazil.
Most people like music, that's indisputable. And many of us have thought about learning to play an instrument, haven't we?
Perhaps these portraits by Judith Leyster will inspire you. She was a Dutch painter of the 17th century and the author of some of the most expressive portraits of the time. It is not only the music itself that is celebrated in Leyster's paintings, but also the way it is played.
free times tip nº 5 | take care of yourself
When was the last time you've had a moment only for yourself?
When we talk about taking care of oneself people generally associate it with a weekend at a spa and aesthetic treatments. It's OK, but taking care of yourself can go beyond that, don't you think? For example, look fondly at yourself, like the blonde lady in this Manet's painting.
At a time when social networks say that we should always be perfect (and no, we are not) it's good to just look at oneself with affection.
But not everything is about appearance. Taking care of yourself can be something that amuses you, you know, to calm your mind and heart, like blowing soap bubbles, a tip from Manet too, one of our favorite artists.
Just have fun, the best way to spend your free times
---
Get to know the online courses about art and art history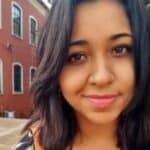 Rute Ferreira
I am an art teacher with a background in theater, art history and museology. I'm also specialized in Distance Education and I work in basic education. I write regularly on the Citaliarestauro.com blog and the Dailyartmagazine.com. I firmly believe that the history of art is the true history of humanity.