Overview
At the end of this Art and Market online course bundle participants will learn what the art market is and how it works.
Learn how art and market relate to each other and how to develop the consulting function in this complex universe.
What the art economy is.
How the primary and secondary art markets work.
What is the aesthetic value and market value of a work of art.
How art and market relate to each other in a digital economy.
Next you will obtain the necessary tools for the development of tasks related to the art consulting function.
   
Who should take this course
It is intended for gallerists, visual artists, museologists.
But also to all those who, in different contexts, want to know how to exhibit and valorize art works.
There are no access requirements.
Language: English
Also available in: Português | Español.
The courses fee (1 single payment) includes access 24 hours / day for unlimited time to:
Lessons for each theme of the programs
Tutorial videos
Links to articles, videos and websites
Assessment (1 final questionnaire per course)
Certificate (1 certificate per course).
Certificate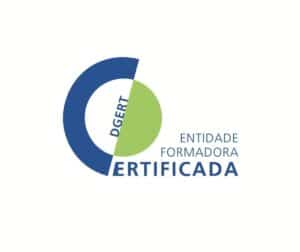 At the end of the courses of the bundle Art and Market , a training certificate will be issued .
We are a training entity certified by DGERT – Training Entity Certificate No. 1800/2015 – so the certificate has international validity. Know more.
The course price (a single payment) includes all content, assessment and certificate. The value is exempt from VAT under paragraph 10 of Article 9 of the CIVA.
Learning
The 2 courses of the package Art and Market are organized in parts or modules in order to facilitate the learning sequence.
However, you can freely browse the entire courses without any restrictions 24 hours a day, according to your interests and your own work method.
You can consult here the Rules of Operation of Online Courses
What you will learn in the 2-course bundle Art and Market
Topic 1: An approach to the art of collecting
Topic 2. The artist, the marchants, the art market
Topic 3: Artistic creation, production and relationship with the consultants
Topic 4. Introductory Notions on how to become an Art Consultant
Topic 5: Collections, organization, presentation and reinterpretations
Topic 6. Consultancy and preparation of events
Topic 7.
Work codes and professional ethics of the art consultant profile
Topic 8: Artists in the art market. Positionings
Topic 9. The professional opportunities of the art consultant. 
A

n approach to digital consulting
Topic 10. Reports and information about the international art market
Part 1 – Key Concepts – Art Market
Lesson 1 – Art and the Market
Lesson 2 – The Art Market
Lesson 3 – What is a work of art (in a market economy)?
Lesson 4 – Aesthetic Value X Monetary Value
Part 2 – History of the Art Market
Lesson 5 – From the Middle Ages to the Renaissance
Lesson 6 – The Rupture with the Academy
Lesson 7 – Modern Art
Lesson 8 – Contemporary art
Part 3 – How the art market works
Lesson 9 – Primary market vs. secondary market
Lesson 10 -The five most expensive works sold at an auction. Until now…
Lesson 11 – The black market of art
PART 4 – Contemporary Trends in the Art Market
Lesson 12 – The art market in the consumer society
Lesson 13 – The Internet and the art market
Lesson 14 – Art Apps and a new trend in aesthetic consumption
Lesson 15 – Art schools and the art market
Lesson 16 – Critics and the art market today
Lesson 17 – The art market: a risky bet