Overview
The art curating requires technical and management knowledge but also creativity and boldness.
In this course you will acquire the knowledge, know the methods and obtain work tools necessary for the realization of exhibitions.
Language: English.
Also available in: Español | Português.
The course fee includes 24-hour access for an unlimited time to:
Lessons for each theme of the program
Downloadable texts
Explanatory videos
Evaluation (1 final questionnaire)
Certificate.
Learning objetives – Art curating online course
The exhibition of a work of art is an activity that requires care and hard work.
Working with art requires a very extensive knowledge  of management, logistics and preservation actions.
At the end of the art curating course, participants will learn how to organize an art exhibition in its various stages, from initial planning to evaluation:
what an exhibition is;
what is the role and tasks of the art curator and the art curation team;
planning and scheduling an art exhibition;
carry out the assembly of an exhibition and its evaluation;
establish the appropriate means to communicate with the public;
understand exhibitions in the digital age.
Who takes this course
The Art curating – exhibition course is for anyone who wants to know how to organize an art exhibition for personal or professional reasons.
It is particularly useful for art curators, museologists, artists, art historians, gallery owners and students of art, art history and museology or cultural communication professionals.
It is also very useful for teachers and cultural mediators.
It has no access requirements.
Certificate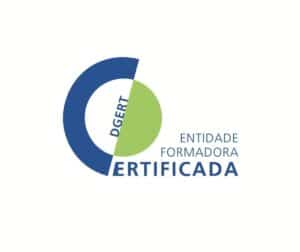 At the end of the course, a training certificate will be issued . Know more.
We are a training entity certified by DGERT – Training Entity Certificate No. 1800/2015 – so the certificate has international validity.
The course price (a single payment) includes all content, assessment and certificate. The value is exempt from VAT under paragraph 10 of Article 9 of the CIVA.
Learning
The course is organized in parts or modules in order to facilitate the learning sequence.
However, you can freely browse the entire course without any restrictions 24 hours a day, according to your interests and your own work method.
You can consult here the Rules of Operation of Online Courses
The work of art
The exhibition of a work of art
Museums
Alternative exhibition spaces
Five exhibitions that went down in history (and one that should not have happened)
The curatorial activity: concepts and definitions
The tasks of the curator
The role of the art critic
The Team
Initial Planning

Establish the theme / concept
Define audiences
Select the collection

Designing an exhibition project
The Assembly

Assembly
Lighting
Circulation
Team training

Communication with visitors

Labels and panels
Composition of texts
Multimedia
Signage
Print media and Apps

Preventive Conservation

The Preventive Conservation
Risk assessment methodology
Contingency plan

Evaluation

Evaluation methodologies
Assessment levels
The Exhibitions in the digital age
The Google Arts & Culture
Digital Art
Digital Exhibitions
Overall course evaluation 
–
4,7
What students say about the online course