Overview
In the Edgar Degas and Impressionism course, get to know a fantastic artist and an outstanding figure in the history of art.
Discover the history and characteristics of the impressionist movement and its most outstanding artists
Includes 24-hour access for an unlimited time to:
Lessons for each theme of the program
Evaluation (1 final questionnaire)
Certificate.
Learning objectives 
Know the historical context of the impressionist movement and the great changes that took place in Degas' time.
Know the characteristics of the Impressionist movement and its most important figures
Discover the life and work of Edgar Degas and analyze some of his most emblematic works
Who takes this Course? 
This course is for all those who have interest on history and art history.
Is particularly suitable to:
students and teachers of arts and art history;
historians and art historians;
tour guides and museum guides.
No access requirements
Certificate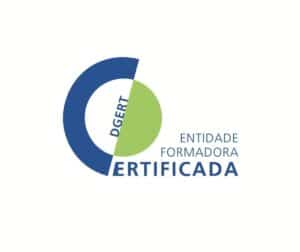 At the end of the course, a training certificate will be issued . Know more.
We are a training entity certified by DGERT – Training Entity Certificate No. 1800/2015 – so the certificate has international validity.
The course price (a single payment) includes all content, assessment and certificate. The value is exempt from VAT under paragraph 10 of Article 9 of the CIVA.
Learning
The course is organized in parts or modules in order to facilitate the learning sequence. However, you can freely browse the entire course without any restrictions 24 hours a day, according to your interests and your own work method.
You can consult here the Rules of Operation of Online Courses
Paris at the time of Degas
1.Paris in the time of Degas
1.1. Paris (1834-1917) –  Key word: Progress!
1.1. A Changing City: transformations in Paris
1.2. Reaching audiences: the Salons and Exhibitions
Impressionism
2 – Impressionism
2.1. The Impressionist movement
2.2. Leading Artists
2.3. Features
2.4. Impressionism and its relation with the technical advances: photography and the paint tube
Edgar Degas
3. Edgar Degas
3.1. Life
3.2. Work
3.2.1. Ballerinas
3.2.2. Portraits and families
3.2.3. The toilette
3.2.4. Horses
3.2.5. Other themes
4. Detailed analysis of one of the best known works of Degas: The Dance Class.
Overall course evaluation – 5
(scale 1 – 5)
What students say about the course
No comments yet.