Get to know our art history courses online.
The history of art and architecture constitute broad and fascinating fields of study.
The Citaliarestauro.com's online art history courses are created by authors specialized in the specific topics developed in each course.  Join a dynamic and motivating learning experience!
Our courses have always open enrollment and immediate start. They have 24-hour access to all contents from any device (desktop, tablet or mobile). They are thus also an important element of consultation for teachers, students or those interested in the subjects.
The history of art and architecture
The history of art and architecture is a multidisciplinary approach and requires specific analysis processes.
So, in our different courses get to know the most important movements, styles, artists and works. But you will also acquire tools and methods of analysis and interpretation of the works of art in its various aspects. Historical, technical, formal and symbolic.
It is Citaliarestauro.com's goal to take as broad approach as possible to artistic and architectural times and movements. Also, we try to approach the artistic manifestations in their widest possible diversity.
art history courses certificate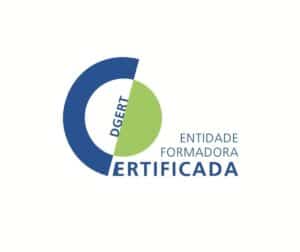 Online art history courses are internationally certified as citaliarestauro.com is a DGERT (European Union system) certified training provider. See our certification.
The online courses in art history and architecture have always open enrollment and immediate start.
Courses can be accessed 24 hours a day on any device.
what you will find in the art history courses
Learning is accomplished through various types of teaching materials. In an easy and intuitive navigation elearning platform.
You will find:
Lessons
Downloadable ebooks.
Downloadable supporting texts.
Glossaries
Presentations and explanatory videos.
Practical analysis with application of the presented methods.
Courses forum.
And much more … Because we know that you may want to deepen some of the topics covered, we always give clues for research.
---
the authors of the online art history courses
Our working group is made up of colleagues from various backgrounds, from history to art history, art technologies, conservation and restoration, heritage and museology.
United in their desire to create diverse, high quality cultural content that comes to you in a systematic, simple and enjoyable way.
That's why in our Online Courses
More than 2000 participants
Courses in 3 languages: Portuguese, Spanish and English
We have reached over 30 countries on every continent
More than 60% of the colleagues who attend one of our courses, do it again and become an integral part of our project.
But your learning experience does not end with the end of a course and obtaining the certificate.
That's why we systematically and freely publish various content, opinions and dissemination of projects.
In our blog you have daily updates and new articles.
We offer free courses on various subjects that also form a way of sharing knowledge and short works by authors from around the world. We thus promote cultural diversity, the dissemination of different cultures and new ideas.
On our Youtube channel we have published over 300 videos from art reviews to tutorials on various topics.
And don't forget to follow us on social networks!
---
Your suggestion is welcome:
Do you want to give suggestions on topics or suggestions for improving our work?
We look forward to your comments!