The beauty of a pioneer. Get to know Anita Malfatti, a fascinating brazilian painter
Get to know this brazilian painter by Rute Ferreira.
When it comes to modernism in Brazil, it is natural to refer to the Modern Art Week or Week of 22, as the event that served as a landmark for Brazilian art to be considered in fact modern and which until today is associated with names like Oswald de Andrade, Di Cavalcanti and Tarsila do Amaral. This is a peaceful point.
What is often obscure or perhaps forgotten is that the opening of the gates of modern art was made a few years earlier by the hands and brushes of a woman, the brazilian painter Anita Malfatti. The works of Anita Malfatti, then a young artist, caused the fundamental rupture that would be the starting point for modernism.
Portrait of Anita Malfatti by Wikiart
Self portrait,1922, pastel sobre papelão, Coleção de Artes Visuais do Instituto de Estudos Brasileiros – USP (São Paulo, SP)
AUTO-RETRATO . In: ENCICLOPÉDIA Itaú Cultural de Arte e Cultura Brasileiras. São Paulo: Itaú Cultural, 2019. Disponível em: <http://enciclopedia.itaucultural.org.br/obra1379/auto-retrato>. Acesso em: 10 de Fev. 2019. Verbete da Enciclopédia.
ISBN: 978-85-7979-060-7
Anita Catarina Malfatti was born in 1889 in São Paulo. Anita's father was Italian but he, unfortunately, died during the girl's childhood. Her mother, who was American, taught painting and languages. The death of the father seems to have deeply affected Anita who at the age of thirteen attempted suicide on a train track. Well, maybe it was not exactly a suicide attempt. There are those who believe that the girl did this just to face her fear of death. A dangerous attempt, don't you think?
She herself said in a later statement that she had suffered at the time because she had not known what course to take in life. However, it was from this experience, which fortunately went wrong, that Anita decided to devote herself to something that could, as she said, reveal the depth of her sensibility. She decided to paint.
Contact with modernist aesthetics
Anita's formal education in art began around 1910 when the brazilian painter went to Germany to study at the Imperial Academy of Fine Arts, where she remained until 1914. The following year, the Brazilian painter went to the United States and deepened her studies in painting which resulted in her Expressionist tendency.
In 1917, back in Brazil, the young artist gathered some of her works and exhibited them in São Paulo.
Anita was fascinated by expressionism, and we can say that the artist was the largest representative of expressionism in Brazil.
The interference of this aesthetic in her work can be seen in paintings such as The Man of Seven Colors. A beautiful work in which Anita uses the sinuosity, deformation, stretching of figures and colors to compose a figure. Really charged human. This painting caught the immediate attention of writer Mário de Andrade, one of the country's leading modernist authors, when he saw it at Anita's first solo exhibition on his return in 1917. The admiration of the work turned into friendship with the brazilian painter and this friendship would be one of the cornerstones in the structure of Week 22.
Anita Malfatti, o Homem de Sete Cores, 1916, Museu de Arte Brasileira.
The critic
But not everyone had the same reaction as Mario. Facing the paintings The Yellow Man and Green-Haired Woman, art critic and writer Monteiro Lobato made severe criticism of Anita Malfatti's works.
Anita Malfatti,. Mulher de Cabelos Verdes, 1916, Coleção Particular.
The exhibition of Anita's paintings caused an extreme scandal at the time. Think that she exhibited her works to a city that had been used to solely traditional academic painting. Academic painting was the standard with which the São Paulo elite was accustomed and seeing the girl's cubist aesthetic was not a pleasant experience for most of the public and critics
Anita Malfatti, La Rentreè, 1927, coleção particular
In La Rentreé  she is able to perfectly capture an intimate situation without giving up her particular technique. Intimacy seems to be the watchword of Anita's paintings, but in this particular painting, it is even more evident.
It is certain that the deformity of the bodies, characteristic of the early years of Anita, does not appear so much in this work, but it returns this time in a more stylized way. What I like about this picture is that the two women convey the sense of silence and at the same time unity.
This is the trademark of this artist: the women by Anita Malfatti have in themselves a force that surpasses the ordinary because it comes from the artist herself. Anita left a little of herself in each of the women she painted.
The acknowledgment
Shortly after Week 22, Anita went to France, where she produced mainly portraits and some landscapes. These works by the brazilian painter had little or nothing to do with the expressionism to which she had dedicated herself in her early years.
In 1928 she returned to Brazil and what happened on her return was a completely different reception. After all, the interest now was precisely in the works of modern art.
Hailed as a great artist, she was invited to teach drawing and painting classes and did so in many places, in addition to teaching Art History as well.
In 1963, a year before her death, Anita had an entire room of the São Paulo Biennial of Arts dedicated to her and to this day is one of the best remembered artists in the country. A fair recognition to the first modern painter in Brazil.
Know better the brazilian painter Anita Malfatti in Institute dedicated to the artist.
Learn more about art history and art analysis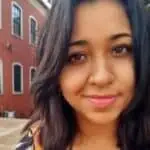 Rute Ferreira
I am an art teacher with a background in theater, art history and museology. I'm also specialized in Distance Education and I work in basic education. I write regularly on the Citaliarestauro.com blog and the Dailyartmagazine.com. I firmly believe that the history of art is the true history of humanity.