Get to know the history of gothic architecture in this online course with certificate.
The history of Gothic Architecture
Gothic architecture is one of the most widely-recognized architectural styles in the world. Beginning in France around 1140 CE and spreading throughout Europe over the next four centuries, it's practically synonymous with the European Middle Ages.
Gothic is closely associated with churches, like Notre Dame in Paris, Canterbury Cathedral in England, and Cologne Cathedral in Germany.
In fact, nearly all the great medieval cathedrals were built in the Gothic style, and it's still common for churches all over the world even today. The word "Gothic" often calls to mind steep spires, soaring vaults, beautiful stained glass, and mysterious gargoyles.
In this course, we will explore Gothic architecture and its context.
We'll discover the style's key features and components, how they developed, and how they work to keep buildings standing. We'll learn how the architecture fit into medieval religion and culture, and we'll identify the Gothic church's many meanings.
We'll also find out how Gothic spread from France and England to the rest of Europe, how Gothic was revived in the 19th century, and what has happened to Gothic buildings since they were created.
Start Date – immediately after confirmation of payment.
Access, 24 hours a day for unlimited time.
Author: Alexandra Kiely
Gothic Architecture – Online course
Know more about this course
Learning Objectives of history of gothic architecture online course
In this course, students will learn to:
Identify Gothic buildings and their main features.
Understand how Gothic architecture originated and developed over time and space.
Recognize how Gothic architecture reflects aspects of medieval society and religion.
Understand how Gothic fits into history.
Program online course the history of gothic architecture
Introduction
Unit 1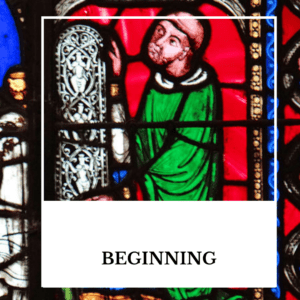 The origins of Gothic architecture can be traced back to a 12th century French clergyman named Suger (1081-1155), who was abbot of Saint Denis and friend and advisor to King Louis VII of France.
How Gothic Began
Romanesque
The Basilica
Unit 2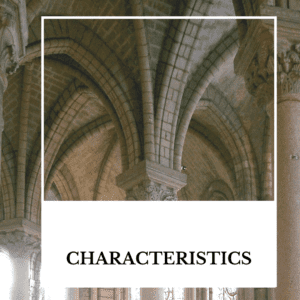 The new choir that Suger had built for Saint Denis was the first Gothic structure. It is different in many ways from the Romanesque churches we saw earlier. It is light, airy, and filled with large windows. Instead of thick walls and massive columns, only thin piers support the soaring vault above.
2.1 Characteristics of Gothic
2.2 Architectural Components
2.3 The Elevation
2.4 How Gothic Buildings Stand Up
2.5 Medieval Christianity
Unit 3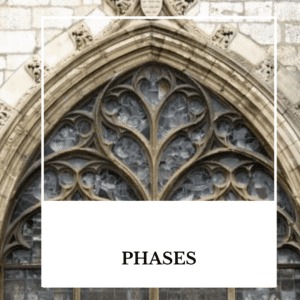 Like any other style, Gothic architecture didn't remain constant across the centuries. It changed and developed over time. French Gothic is generally divided up into four phases. Gothic had different phases and chronologies in England and different features all over Europe.
3.1 Phases of Gothic
3.2.1 Sculpture
3.2.2 Stained Glass
3.2.3 Tracery
3.2.4 Other Decoration
3.3.1 Iconography
3.3.2 Some of the Ideas Behind Gothic Churches
Unit 4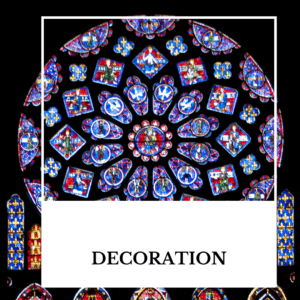 Soon after the style was invented in France, it spread to England and then to the rest of Europe.
4.1 Gothic in England
4.1.1 Key Features of English Gothic
4.1.2 Fancy Vaulting
4.1.3 Phases of English Gothic
4.2 Gothic in Northern Europe
4.2.1 Hall Churches
4.3 Gothic in Southern Europe
4.3.1 Italy
4.3.2 Spain and Portugal
4.4 Gothic Secular Buildings
Some Gothic Secular Structures
Unit 5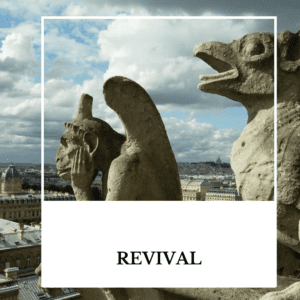 After being largely forgotten for a few centuries, Gothic was eventually appreciated again. In fact, people began to once again build in a Gothic-inspired style called Gothic Revival. The Gothic Revival began in 18th-century England and gained widespread popularity in the 19th century.
5.1 The End of Gothic
5.2 Gothic Revival
5.2.1 Augustus Pugin
5.3 What happened to Gothic structures over time?
5.3.1 Eugene Viollet-le-Duc
Learn more about art history