The role of the art curator requires technical and management knowledge but also creativity and boldness.
By Rute Ferreira, author of the online course Art Curating – Exhibition
The curatorial activity
The words curatorship, curation, curating, art curator are known to those who work with the assembly of exhibitions, or even by those who recognize the routines of a museum.
It refers to the supervision, protection and preservation of an art exhibition, from its conceptualization to its implementation and consequent management (Castillo, 2008).
The role of the art curator
The role of the art curator is much more than choosing objects to display.
The curator prepares the exhibition locations; he communicates with the artists and the public; he performs a whole process of cultural mediation.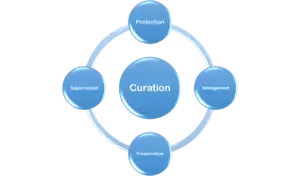 The origin of art curation
The curatorial process is not recent. This activity had its beginning – didactically speaking – in the cabinets of curiosities, places that preceded the museums in the collection of a countless number of objects, such as natural finds (like stones or animals) or human creations (like works of art).
Collecting has become a common habit. To compose a collection, it was necessary to select the objects and arrange them in the cabinet, as it happens nowadays in museums and other exhibition places, through the curatorial process.
Get to know the art curator course
Online course | Access 24/7 for unlimited time
The art curator tasks
Although its definition as we understand it today is recent, the activity of art curatorship itself has already traced a long way.
According to Maria Bruno, the curatorial actions consist in:
    Observing
    Collecting
    Keeping
Actions that are not separate from others, of a more technical and administrative nature, which would be:
    Control
    Organization
    Management
When we analyze these aspects of art curatorial work, we understand that it is a collective task.
The work of the curator must be cooperative, so that actions can be carried out interdependently and tasks can be delegated by the curator in charge.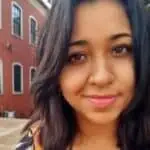 Rute Ferreira
I am an art teacher with a background in theater, art history and museology. I'm also specialized in Distance Education and I work in basic education. I write regularly on the Citaliarestauro.com blog and the Dailyartmagazine.com. I firmly believe that the history of art is the true history of humanity.