Today, I would like to introduce Jan Steen 's paintings to you, and I am sure you will feel the joy of this painter!
Jan Steen
Jan Havickszoon Steen was born in Leiden in 1626.
Leiden was hometown to another famous painter, Rembrandt van Rijn. It seems that the water of Leiden had some magical qualities…
Steen was born into a family who ran a tavern and because of that, they were very rich, which allowed Steen to begin his apprenticeship in painting early and draw his inspiration for painting from many jolly events taking place in the tavern.
Self- Portrait Playing the Lute, c. 1663-1665
The joy in Jan Steen paintings
The focus of Jan Steen's paintings is often pure joy.
Take, for example, this Self-Portrait Playing the Lute from 1663. I wonder what kind of song can make a musician so excited.
Look at his smile, which is not only visible on the lips, but also in the eyes. Steen's technique is excellent and it is likely that he had received his lessons from masters of German painting. Nevertheless, he developed his personal and very particular style.
Couple in a Bedroom, 1670
The painting above is my favorite of Steen's works.
Very dynamic and fun, and the pinch of humor in it is remarkable. Not even the pet was left out of the scene, which like many of Jan Steen's paintings, portrays a cheerful couple (unlike other period painters who portrayed more sober and serious couples).
Please take a look at the man's face in the painting. Would you dare say that this man does not think he is in the best of all possible worlds?
Baker Oostwaert and his wife, 1658
Another painting that shows, for me, pure happiness is the portrait of the baker Oostwaert and his wife.
They happily display the freshly baked bread rolls while a little boy plays the trumpet. The baker's smile is very contagious and who knows how proud he was, after all, to be portrayed by a famous painter.
The Merry Family, 1668
Steen preferred to portray everyday scenes, which belong to the style of so-called genre painting as well as portraits.
Take, for example, this group portrait of The Merry Family. Everyone is excited; they play musical instruments and sing while they eat and drink.
It seems that having fun is all that really matters. And if there is a little mess in the house? Who cares, the party is on!
The Crowned Orator, c. 1650-1675
The Crowned Orator is another funny painting.
The men gather around the crowned man (after whom the painting is named) to listen to him read. The content of the letter seems interesting.
In Jan Steen's paintings, German influence is evident in the composition and choice of colors.
The Double Game, c. 1660-1679
In 1654, a few years after working in his father-in-law's guild, Steen opened his own brewery.
He lived in many cities but after his wife's death in 1670, he returned to Leiden, where he stayed until his death, nine years later.
Want to learn more about art history and art analysis?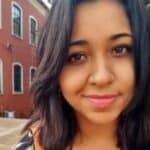 Rute Ferreira
I am an art teacher with a background in theater, art history and museology. I'm also specialized in Distance Education and I work in basic education. I write regularly on the Citaliarestauro.com blog and the Dailyartmagazine.com. I firmly believe that the history of art is the true history of humanity.