What was Romanticism – how its ideals revolutionized art in the 18th and 19th centuries.
What was Romanticism – definition
Like all artistic movements, Romanticism reflects and reacts to the historical realities of its time.
In this article we will see what was Romanticism in terms of its historical framework, its basic ideas and

characteristics in terms of art.
Romantic artists expressed themselves in a historical period particularly marked by major social, political, and ideological changes along with technical and scientific innovations.
What was Romanticism in terms of time
When we talk about romantic painting we are talking about a movement that began in the late 18th century and early 19th century but with important artistic expressions until the end of the 19th century.
It is therefore a designation that includes a great heterogeneity of artists, genres and themes.
Its course and evolution were very differentiated geographically.
But it is certain that some of the works of the romantic period constituted themselves true artistic revolutions inspiring future artistic movements of the 20th century.
What was Romanticism and its relation to scientific development
In the 19th century, the age of machines and scientific development brought, in comparison with other eras, the greatest changes in human life in a short period of time.
Scientific advances such as electricity, the automobile, the telephone, photography, cinema, graphonola, and railways, emerged at breakneck speed.
They brought distances closer together and improving quality of life and life expectancy.
The new Paris

Paris was now the capital of the artistic world, all French creations were reflected in other countries, and many artists left their origins to settle there.
The nightlife in Montmartre began to be animated by café-concerts and cabarets frequented by intellectuals, artists, and simple bohemians.
Thus, people lived divided between the enthusiasm of the progress of science and technology, which gave rise to an optimistic outlook on life, and a nostalgic passion for the past.
Paris began its modernization around 1830, with the urban renewal plan of the Mayor, Baron Haussman (1809-1891).
He reformed the city due to urgent needs, not so much for safety, as they often refer to, but for public hygiene and circulation.
To avoid epidemics it was necessary to let more air and light into the Parisian streets, and with the population increasingly flocking to the city, it was essential to create a plan for the transit routes.
Medieval districts were destroyed to create modern ones, new squares, wide boulevards and enormous gardens, under the direction of Adolphe Alphand (1817-1891).
From twelve districts to twenty, public transportation was reorganized.
The modern city of Paris served as a model for several foreign cities and was the entertainment spot for the population, who enthusiastically enjoyed their new spaces.
What was Romanticism and its relation to philosophical and political ideas
To understand what Romanticism was from its first manifestations throughout the 18th century, we have to understand that the art of Romanticism is framed by the philosophical and political ideas of that time.
In counterpoint to rationalism, although sometimes temporally coincident, Romantic artists focused on.
Individualism.
Mysticism.
The expression of individual feelings.
Individual and creative freedom.
The connection to Nature and the natural state (along the lines of Rousseau's writings and the "myth of the Good Savage") were present in many of the paintings of the Romantic period.
Romanticism also had a huge influence on the creation of the concept of historic heritage preservation, as we will see below.
---
Learn what was Romanticism and Classicism by interpreting their most important masterpieces in this online course
What was Romanticism and the inspiration in the Middle Ages
To understand what was Romanticism we have to think about the inspiration of many intellectuals and artists in the Middle Ages as a search for national roots.
The political conjuncture linked to the ideas of individualism and egalitarianism was characterized by upheavals and revolutions such as the French Revolution.
And it led to geopolitical redefinitions both in Europe and on other Continents.
Ideas linked to liberalism and expressions of nationalism were also strongly reflected in Romantic art.
The search in the past for ideals and aesthetics that supported them was important in artistic references.
Hence the inspiration in medieval themes that manifest themselves in the plastic arts and in literature, as exemplified by the novels of Victor Hugo.
What was Romanticism and its contribution to Heritage Safeguarding
The first manifestations for the need to safeguard the Historic Heritage are coincident with the time when Romanticism developed.
Victor Hugo was one of the authors who expressed these concerns in his novel Notre-Dame de Paris.
A path was started for the restoration and preservation of historic monuments that, although with concepts different from today's, would lead to debate, theorization, and safeguarding of Heritage.
Several thinkers also elaborated concepts and theories relevant to the restoration and preservation process.
Some of the most relevant are.
Camillo Boito (1836-1914) – Italian architect.
John Ruskin (1819-1900) – English art critic.
Alois Riegl (1858-1905) – one of the founders of art history as a discipline and author of "The Modern Cult of Monuments".
William Morris (1834-1896)– English artist, writer and founder of Society for the Protection of Ancient Buildings.
What was Romanticism out of the European context
Liberal and revolutionary ideas were also experienced outside the European context with marked social and political changes that were reflected in artistic production.
What was Romanticism outside the European context? Where were national and identity references found?
Art also reflected the concepts of individual and creative freedom and the connection to Nature in its wild state.
Some countries have developed their own artistic currents such as the Indianism in Brazilian art.
You may be interested in the online courses on Art History and Art Analysis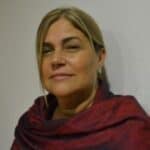 Fátima Muralha
Graduated in History – Art History from the Universidade Nova of Lisbon. Post-Graduate in Management and Promotion of Heritage by the UAL. Specialised in Management of Cultural Projects. Various training courses and a specialisation course regarding Promoting Heritage, Conservation & Restoration, Museum studies and Vocational Training. Coordinator in multiple projects linked to Historical and Artistic Heritage, educational and vocational training projects in various entities. Author of several publications and communications. Creator and coordinator of the development of virtual content of the project: History | Art | Culture.