Discover Marcel Duchamp's extraordinary influence on 20th and 21st century art with Marina Cabral.
Marcel Duchamp , a luminary in the annals of 20th-century art, was born on July 28, 1887, in the picturesque town of Blainville-Crevon, nestled in Normandy, France. Within the Duchamp family, creativity was a cherished heirloom, with Marcel's elder brothers, Jacques Villon and Raymond Duchamp-Villon, already established as artists.
This familial artistic backdrop would significantly influence the trajectory of Marcel Duchamp 's own life.
From a tender age, Duchamp exhibited an innate artistic aptitude, and his formal art training in Paris would be the crucible in which his unique vision took shape. His early artistic explorations spanned diverse movements, from the ethereal strokes of

Impressionism to the bold, vibrant hues of Fauvism.
However, it was in the vibrant heart of New York City that his artistic evolution would pivot.
Marcel Duchamp's personality was a complex mix of audacity, wit, and intellectual depth. He was renowned for his irreverence towards conventional norms, both in art and life. Duchamp's audacious acts showcased his fearless willingness to challenge established boundaries. His sharp wit and humor were evident in his playful pseudonyms and wordplay, like the enigmatic "R. Mutt." Yet, beneath this provocateur's exterior lay a profound thinker who questioned the essence of art and its relationship with society.
Duchamp's personality was a blend of rebellion and intellectual inquiry, leaving an indelible mark on the art world and inspiring generations to question the status quo.
Marcel Duchamp 's love life was marked by a degree of discretion and mystery that paralleled his enigmatic art. Although his relationships were not widely documented, it is known that Duchamp was married twice. His first marriage was to Lydie Sarazin-Lavassor, a union that was tragically short-lived due to her untimely death in 1921. Duchamp's second marriage was to Alexina "Teeny" Sattler in 1954, which endured until his own passing in 1968. Duchamp's private life remained mostly shielded from the public eye, as he tended to focus more on his artistic pursuits and intellectual endeavors than on his personal relationships.
While his love life may not have been prominently featured in the spotlight, it was undoubtedly an integral part of the artist's broader, intriguing narrative.
In 1915, Marcel Duchamp made the fateful decision to relocate to New York, a decision that would alter the course of art history. This bustling metropolis became the epicenter of his creative endeavors and marked the convergence of Duchamp with the avant-garde art scene, particularly the burgeoning Dada movement.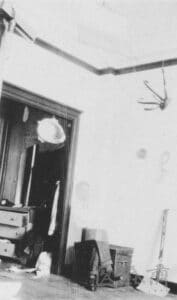 The urinal suspended in Marcel Duchamp 's studio at 33 West 67th Street, New York, 1917-1918.
The "readymade"
In the "readymade" series, Duchamp selected everyday objects, often mass-produced and mundane items, and designated them as art simply by presenting them within the context of an art gallery or exhibition. The idea was that the artistic act resided not in the physical creation of the object but in the act of selection and recontextualization.
Duchamp's interpretation of the "readymade" was a radical departure from conventional art, which focused on the craftsmanship and originality of the artist.
It was within this context that "Fountain", one of the most famous "readymades," is a urinal turned on its back and signed with the pseudonym "R. Mutt", a work that would become one of the most iconic and controversial pieces of modern art, came into existence in 1917. Duchamp, with characteristic audacity, presented a urinal as art. This subversive act was nothing short of revolutionary, challenging the very essence of art.
"Fountain" was a gauntlet thrown at the feet of the art establishment, questioning the traditional criteria of beauty, craftsmanship, and the artist's role.
This reinterpretation of art had a profound impact on the art world. It paved the way for conceptual art, where the idea or concept is paramount, and the physical form is often secondary or irrelevant.
Duchamp's interpretation of "Fountain" and the "readymade" series opened up new avenues for artistic exploration, challenging the boundaries of creativity and authorship, and forever altering the course of modern and contemporary art.
Marcel Duchamp 's audacious creation became a catalyst for a seismic shift in the art world. It was the harbinger of conceptual art, a movement that placed the primacy of the idea above the physical manifestation of art. "Fountain" questioned the notion of authorship, erasing the distinction between the artisan and the artist-as-conceptualizer.
It redefined the contours of aesthetic appreciation, urging viewers to discern beauty in the most mundane of objects.
The impact of "Fountain" rippled through the artistic landscape, its influence touching not only subsequent generations of artists but also transcending into the broader tapestry of culture and society. The Pop Art movement, epitomized by luminaries like Andy Warhol, reveled in Duchamp's celebration of consumer culture and everyday objects as art subjects.
Yet, the reverberations extended far beyond art. Duchamp's provocative act encapsulated the zeitgeist of the 20th century, mirroring the mechanization and standardization of modern life. It was a daring commentary on identity, as seen in the choice of the gender-neutral pseudonym "R. Mutt."
The work stood as an early form of institutional critique, unearthing questions about the role of art institutions and their gatekeepers.
Even in the 21st century, "Fountain" continues to spark debates, its power to polarize opinions undiminished. It persists as a touchstone for contemporary artists, scholars, and enthusiasts, who continually question and redefine the boundaries of artistic expression.
Marcel Duchamp 's audacious act of presenting a urinal as art in "Fountain" sent shockwaves through the art world, setting in motion a sequence of artistic movements and inspiring a multitude of artists across generations.
This timeline illustrates some key figures and movements influenced by Duchamp's groundbreaking work:
1920s-1930s: Surrealism and Absurdity
In the wake of Marcel Duchamp 's provocative gesture, Surrealists like Salvador Dalí and René Magritte found themselves drawn to his subversion of reality and exploration of the absurd. Duchamp's legacy cast a surreal spell over their dreamlike and irrational imagery.
1950s-1960s: Minimalism and Conceptual Art
The 1950s and '60s saw the rise of Minimalism, with artists like Donald Judd and Dan Flavin embracing Duchamp's conceptual approach. They sought to strip art down to its essential elements, mirroring Marcel Duchamp 's exploration of art's essence through the readymade concept.
1960s-1970s: Performance Art
Marcel Duchamp 's influence extended into the realm of performance art. Pioneers like Yoko Ono and Marina Abramović embodied his idea that art could be a live, interactive, and time-based experience, pushing the boundaries of artistic expression.
1960s-Present: Postmodernism
In the era of postmodernism, artists like Jeff Koons, Cindy Sherman, and Barbara Kruger frequently engaged with Duchampian ideas. They blurred the lines between high and low culture, challenged authenticity, and delved into the influence of mass media and consumerism, echoing Duchamp's critique of societal norms.

Balloon Dog (blue), Jeff Koons, 2022
1970s-Present: Feminist Art and Identity
Feminist artists, including Judy Chicago and the Guerrilla Girls, tackled issues of gender, power, and representation in art, often referencing Marcel Duchamp 's subversion of the art world. His influence took on new significance in the context of identity exploration and sociopolitical commentary.
1990s-Present: The Digital Age
In the digital age, Marcel Duchamp 's concept of the readymade has found fresh resonance. The internet and social media democratized art creation and distribution, aligning with Duchamp's challenge to traditional gatekeepers. Digital artists and meme creators continue to draw inspiration from his ideas in the digital realm.
This timeline underscores the enduring impact of Duchamp's "Fountain," which transcends time and continues to shape the artistic landscape, inspiring artists from diverse movements and mediums.
In conclusion
Marcel Duchamp 's journey from the quaint town of Blainville-Crevon in Normandy to the bustling art scene of New York City encapsulates a profound evolution in the world of art. His audacious creation, "Fountain," stands as a monument to artistic innovation, challenging the very essence of art and expanding its horizons into the realm of ideas.
Duchamp's influence radiates across decades and genres, shaping Surrealism, Minimalism, performance art, postmodernism, feminist art, and even the digital age.
The timeline of artists influenced by Duchamp's "Fountain" illustrates a continuous thread of inspiration that weaves through the fabric of contemporary art. From Surrealists who reveled in the absurd to Minimalists who stripped art to its core, from performance artists who pushed boundaries to postmodernists who blurred distinctions, Duchamp's legacy endures as a beacon of creativity, provocation, and limitless possibility.
Today, as "Fountain" continues to spark debates and artistic discourse, it reminds us that art is not confined by tradition or conventions.
It is an ever-evolving dialogue, an exploration of ideas, and a reflection of the times. Marcel Duchamp 's journey and the impact of "Fountain" underscore the enduring power of art to challenge, inspire, and redefine itself, a testament to the boundless boundaries of creativity in the world of art and culture.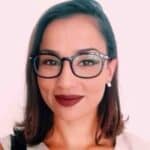 Marina Cabral
Bachelor's degree of Dramatic arts specialization in costume design at Universidade Federal do Rio de Janeiro, teaching certificate of Visual Arts at UNILAGOS. She acted as a bilingual artistic educator in elementary education and  a fashion buyer. urrently studying for a Master's Degree in Art History, Heritage and Visual Culture at Faculdade de Letras da Universidade do Porto. Fascinated by Visual Arts, History of Art, philosophy, culture, aesthetics, heritage, curatorship and restoration. Concentration area Medieval and Renaissance art. She collaborates with Citaliarestauro.com, in the areas of History of Art and Medieval Studies.
You may be interested in the online courses