More than 500 years after his death, we continue to ask who was Leonardo da Vinci and why his personality and genius still impress us today.
Painter, mathematician, physicist, anatomist, inventor, architect, military engineer, sculptor… Who was Leonardo da Vinci, the great genius of the Renaissance that fascinates us to this day?
---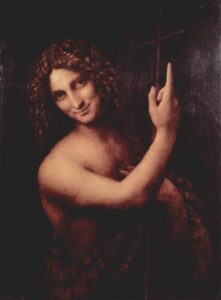 Cover image: Leonardo da Vinci, Saint John the Baptist  (between 1513 and 1516), will probably be the artist's last work.
---
who was Leonardo da Vinci | one of the great geniuses of the Renaissance
Between the 14th and 16th centuries, a cultural, economic and political movement called Renaissance emerged in Europe.
This movement was the result of the enrichment and development of commerce in cities such as Rome, Florence, Venice, Genoa among others, consequently there was a rich bourgeoisie that, aiming for social affirmation, joined the princes and popes to dedicate themselves to the arts and culture.
Rome was the center of the Renaissance and two of the main artists were:
Raphael Sanzio (1483-1520) famous for its Madonnas. The main work was A Madona del Prato, considered the most perfect.
Michelangelo (1475-1560) painter, sculptor, architect and poet. Among his works, the following stand out: Pietá, David, The Sistine Chapel Ceiling, The Creation of Adam and The Last Judgment.
Do you want to know what the 9 frescoes on the ceiling of the sistine chapel represent? Read the post.
Leonardo da Vinci, the most famous and considered absolute genius.
Leonardo was considered a "polymath" – a person who mastered several sciences – because, in addition to being a painter, he was a mathematician, physicist, anatomist, inventor, architect, military engineer and sculptor.
the most famous works of Leonardo da Vinci
His best-known works are:
The Annunciation (painted between 1472 and 1475).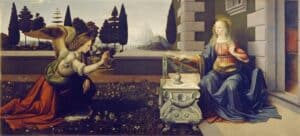 Portrait of Ginevra de' Benci (painted between the years 1474 and 1476).
Virgin of the Rocks (painted around 1485).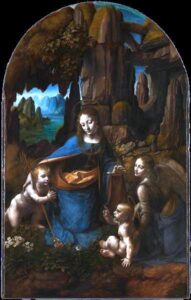 To know who was Leonardo da Vinci and his best-known works, we must also mention:
The Vitruvian Man (drawn in 1492);  Lady with Ermine (circa 1489-1490); La Belle Ferronière (between 1490 and 1495).
The Last Supper (mural painting executed by Leonardo between the years 1493-1498 on the refectory wall of the Convent of Santa Maria Delle Grazie in Milan).
Salvator Mundi (possibly painted between 1490 and 1500), allegedly for King Louis XII of France and his consort Anne, Duchess of Brittany.
Mona Lisa (between 1503 and 1506); The Virgin and Child with Saint Anne (1510); Saint John the Baptist (between 1513 and 1516) being possible that it was the last work of Da Vinci (end of the renaissance and beginning of Mannerism).
the story of leonardo da vinci
Leonardo was born in Vila de Vinci, Tuscany (Italy) on April 15, 1452.
So, in reality, his surname was not "da Vinci", however, they used this denomination because he was born in the village Vila de Vinci.
His full name is believed to be Leonardo Di Ser Piero da Vinci, the meaning would be Leonardo son of (Mes)ser Piero de Vinci, since Leonardo's paternity is attributed to Messer Piero Fruosino di Antonio da Vinci with Caterina Lippi and, as they were not married, he was educated by people close to him – his grandmother and stepmother.
According to the Italian and biographer Giorgio Vasari, writer of Vite dei Più Eccellenti Architetti, Pinttori et Escultori Italiani ("The Life of the Best Italian Architects, Painters and Sculptors"), only 30 years after the death of Leonardo Da Vinci, it was found that he he was self-taught in Latin, mathematics, human anatomy, and physics, and that he spent many hours trying to improve a drawing.
A few years ago, the Galleria degli Uffizi, in Florence, discovered – in studies carried out on a drawing made by Da Vinci in 1473 – at the age of 21, that he was ambidextrous.
Cecilia Frosinini, an art historian, stated that the painter was born left-handed, but he was taught to write with his right hand from a very young age.
who was Leonardo da Vinci | the scientist behind the artist
Leonardo recorded everything in notes: from sketches to thoughts, emotions, plans and other reflections.
One of his most evident skills was the mixture of art and science, demonstrating his perfectionist and procrastinator side, and, for this fact, he became famous for the delay in the delivery of his works.
Leonardo da Vinci's Inventions
Who was Leonardo da Vinci – the inventor and scientist?
He contributed to physics, as he made drawings in his notes of concave mirrors that concentrated light rays from various angles, which helped optics.
He developed, also in the area of Physics, the theorems of inertia, force and action and reaction.
Da Vinci loved to observe and study nature.
He enjoyed investigating the workings of mills, the flights of birds and, with these observations and studies, in 1498 he made the first attempt to create a flying machine for men to move through the sky.
His greatest interest was in human anatomy, so he spent several nights in hospitals trying to understand how the human body works.
He drew eyes, embryos, muscles and tissues.
---
In 1492 he drew the figure of a human body with perfect proportions, placed arms and legs inside a circle and a square, based on the famous passage of the Roman architect Vitruvius, the work is called The Vitruvian Man.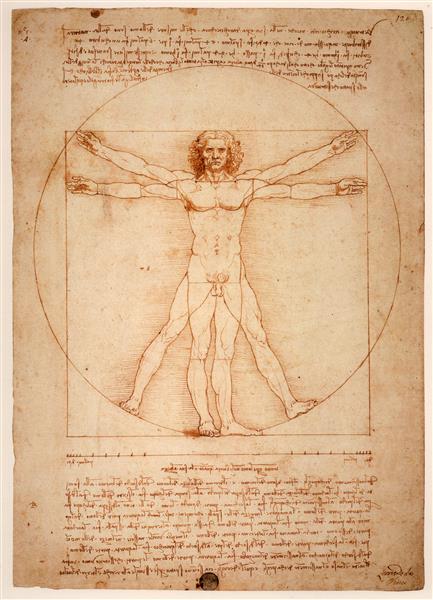 who was leonardo da vinci | from Florence to Milan
Leonardo da Vinci spent his youth in the city of Florence, at a time of artistic and cultural evolution.
While still working with Verrocchio, Leonardo, aged 24, was accused and arrested for sodomy with a 17-year-old. At the time, homosexuality was considered a crime in Florence. However, he was acquitted, although he was forced to pay a fine and undergo public humiliation.
Afterwards, he went to live in Milan, Rome and France.
Between the years 1495 and 1498 he painted The Last Supper, a work which depicts Jesus alongside the 12 apostles.
Its measurements are 9 meters wide and 4.6 meters high. It is currently on display in the Santa Maria delle Grazie Church (Milan).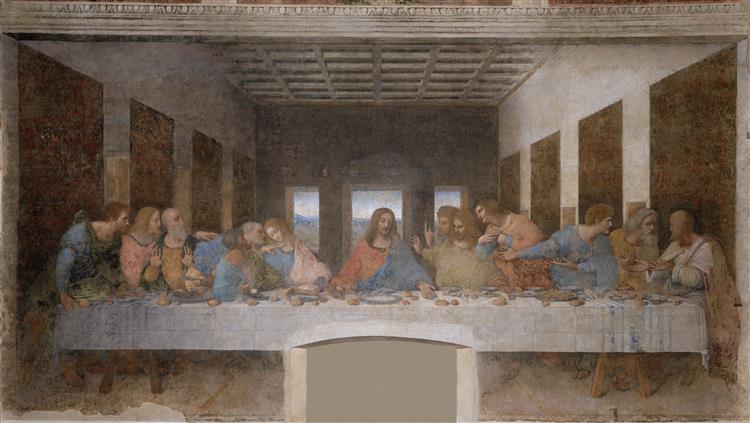 Who was Leonardo da Vinci | Mona Lisa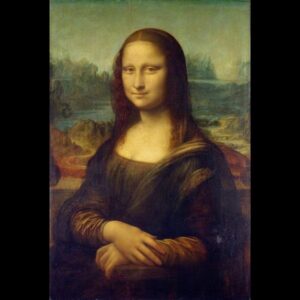 Mona Lisa was one of Leonardo da Vinci's most controversial works, as many claimed that he portrayed himself in the Mona Lisa.
However, the model Leonardo used as inspiration was Lisa del Giocondo, wife of a silk merchant, so the work is better known in Italian as La Gioconda.
For the world, the denomination comes from "mona", that is, a designation chosen because it derives from "madonna" (madam or lady). The work is 77 centimeters high by 53 centimeters wide.
The artist has modified the work several times over the years.
It was sold to King Francis I (France), where it remained until the French Revolution. After that, it was "stolen" by an Italian citizen who defended his stay in Italy.
It is currently on display at the Louvre, Paris (France).
who was Leonardo da Vinci | the relationship with the Church
Leonardo also worked for the Church, formed friendships with powerful people, and achieved a certain fortune.
In 1502 he was sponsored by Lorenzo de' Medici, known as "the Almighty of Florence".
Da Vinci, in this way, was appointed architect and general engineer of the Marche and Romagna regions by César Borgia (Captain General of the army and son of Pope Alexander VI). Another admirer of his works was Ludovico Sforza (Duke of Milan).
He cultivated countless enemies as powerful as himself.
Michelangelo was moody, celibate and hardworking, regarded as one of the greatest Western artists and the architect of the famous St. Peter's Basilica (seat of the Catholic Church in Rome) disliked Leonardo. The reason was due to Da Vinci's homosexuality, dress and sumptuous manners of behavior.
The only frontier respected by the artist Da Vinci was the Church, because in addition to being an institution represented throughout Europe by Catholic bishops and priests, it was also his main client for his works and sculptures.
According to Professor Sarah B. Benson, in the Renaissance artists did not expose their beliefs and convictions in paintings requested by the Church. Therefore, the artist manifested himself in the works through symbols and cipher messages:
"He actually smeared a number of non-Christian symbols in his paintings – ranging from the ones that now appear in cinema and have been quoted by Dan Brown (– to painting himself as John the Baptist and the angel Gabriel in some works).".
In the work The Virgin of the Rocks, for example, he introduced plants used in magical rituals.
who was Leonardo da Vinci | death in France and the artistic and scientific legacy
The genius Leonardo da Vinci died at the age of 67, on May 2, 1519, in Cloux (France). It is said that he died in his sleep and wanted his coffin to be accompanied by 60 beggars. He was buried in the church of Saint-Floretin in Amboise (France).
His legacy is quite numerous, including paintings, drawings and manuscripts. Some of his paintings—just over 20—have been preserved to this day.
To know who was Leonardo da Vinci we have to mention the prototypes of inventions made only centuries later, such as the parachute, the battle tank and the diving suit (a waterproof garment with a breathing apparatus that allows divers to work underwater).
To learn more: Recommended Bibliography
Author: Isaacson, Walter
Editor: Simon & Shuster
Themes: Biography, Paintings, Life and works of art
Images – Wikiart.org
Learn more about art history and art analysis