Get to know the advantages of taking an art history online course with Citaliarestauro.com. and learn how our courses work from the answers to some frequently asked questions.
1 – Suitability to our participants
Any art history online course at Citaliarestauro.com is designed and structured to answer the expectations of different audiences.
That is why we have particular attention to the structuring of the subjects and their sequence, presenting the contents in a dynamic and attractive way with various resources such as videos and practical examples.
Complementary materials and suggestions for research
But an art history online course is also designed for those who want to delve more deeply into the topics covered. That's why we provide supplementary materials and suggestions for further exploration of the topics.
An art history online course at Citaliarestauro.com is thus suitable for a diversity of audiences:
students,
teachers,
museologists
technicians in the area of cultural tourism,
cultural communication technicians.
But they are perfectly accessible to anyone who wants to start or deepen their knowledge in the fascinating area of art history.
There is no access requirement.
2 – In addition to the transmission of knowledge you will learn methods of analysis
Far beyond a simple explanation of the themes covered in each art history online course we cover methods of reading and interpreting works of art and artistic styles and movements.
Practical examples of art analysis
With practical examples and analyses of works of art, participants will be prepared to apply the methodologies of art reading in various cases and contexts.
These analyses of works of art in an art history online course can have, in addition to the in-depth explanatory aspect through text and images, supporting videos.
Would you like to watch an example?
3 – Total freedom of attendance
We know how difficult it is nowadays to "make time" for our own personal and professional development
That is why our art history online courses have full access to all content 24 hours a day for unlimited time.

The attendance schedule and time are defined by the participant.
And from any device because they are optimized for mobile.
4 – You can consult, always
More than online courses, we aim to provide tools for future reference.
So, even if you have already finished your art history online course, you can access all the content, as often as you want and wherever you want.
5 – You can go further in your studies
In addition to the pedagogical contents that make up the corpus of each art history online course, additional resources and indications for research and deepening of the topics covered are made available.
And we make systematic updates.
6 – Accredited Certificate
Your knowledge and learning effort are officially recognized.
At the end of the course you will receive a training certificate.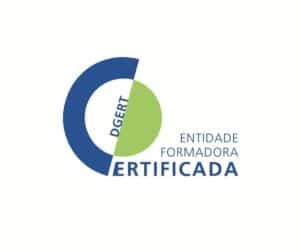 We are a training entity certified by DGERT (European Union system) – Training entity certificate number 1800/2015 – so the certificate has international validity.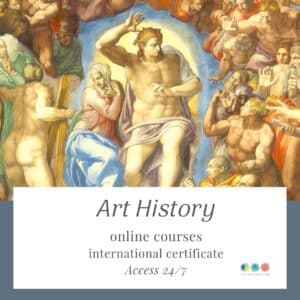 We want your learning experience with Citaliarestauro.com to go far beyond the completion of each online course.
We want you to get tools for future use and easy reference that will be useful in your professional and personal life.
We want your interest and curiosity to grow and our research "tips" to help you on your journey through the fascinating world of art history.
Next we explain how an online art history course works and what kind of resources are available.
Get to know some of the art history online courses
How an Art History Online Course works at Citaliarestauro.com
Citaliarestauro.com online courses are always open and ready to start at any time.
You will have access every day, 24 hours a day for unlimited time. All content is permanently available.
All you need is an internet connection and you can take the course with complete freedom.
The courses are optimized for mobile devices so you can take your course on a computer, tablet or mobile device, wherever you want.
Answering some of the most frequently asked questions
How do I access the course?
After registration and payment, you will immediately receive a link to access your course.
The course(s) are accessible from your client area, just click.
Who monitors the courses?
The follow-up is done by the course author and a team formed by the Pedagogical Coordinator and the Technical Support Services.
How will I be evaluated?
The evaluation will always be done on the platform, and the course author may use several evaluation resources: multiple choice, true or false, questions.
Usually through a final questionnaire with 10 to 20 questions.
The moment to perform the evaluation is decided by the student. Only when you feel ready.
How do I get the certificate?
The course is successfully completed if the participant obtains a grade of 50% or higher (from 0 to 100%). In this case, an automatically generated certificate is awarded and available in your profile.
How do I receive the certificate?
The certificate is generated automatically and is available in your profile.
How do I register?
From the site citaliarestauro.com
After selecting the desired course, simply click on "buy this course", enter the required data, and choose the payment method following the subsequent indications.
When can I enroll?
At any time. All courses are available for registration and immediate start.
How can I make the payment?
e have several payment methods available: Paypal, debit or credit cards, bank transfers and other means of payment specific by country.
We work with proven secure payment platforms. We will not have access to your bank details.
The choice of payment method is made at the time of registration.
Do I have to pay for the certificate?
No. You only have to make a single payment that includes all the content, evaluation and certificate.
What kind of learning resources are provided in an art history online course at Citaliarestauro.com
Lessons (on each topic, including texts, images, explanatory schemes)
Presentations and videos on the course's themes and related subjects
Downloadable content

Glossaries
Tables and charts
E-books
Supporting texts

Links to databases and sites
Links to related articles
Practical examples
Who are the authors of an art history online course?
Our authors are experts in the topics covered. Through solid academic training, research work and publications.
But they are also professionals who put their knowledge and studies at the service of teaching activities, education, educational services, interpretation services and appreciation of heritage and cultural tourism.
For this reason, they build dynamic and appealing content and develop tools for future reference for participants.
This team is complemented by editing and design technicians so that the contents reach you in a pleasant and dynamic way.